Fabrication Facility Overview
What are Mission Glass' fabrication capabilities?
The fabrication facility at Mission Glass encompasses over 75,000 sq. ft. of floor space, comprised of multi-layered raw material storage, automated cutting and drilling equipment, assembly lines, overhead crane assemblies, and numerous zones dedicated to customized fabrication of various fenestration components. This much space means we have the unique ability to bring in specialized equipment that allows us to fabricate many components that would traditionally require 3rd party fabrication, some of these materials include:
MATERIALS FOR FABRICATION
COMPOSITES
Often there are interior or structural elements of a building that require something other than a high-gloss glass surface to be installed on the exterior of the building to hide what is behind the curtain wall panels. That is where composite materials come into place, these can be laminated layers of aluminum, stone, steel, fiberglass, or any variety of materials that install in place of a piece of glass.
These materials not only help to conceal unsightly interior elements, but are also a means of providing unique aesthetic to the building skin. With the use of a custom computer-controlled routing table, Mission Glass is able to fabricate these materials in-house, reducing what can be several months of material lead time down to just several weeks, all while being able to internally control quality along every step of the way.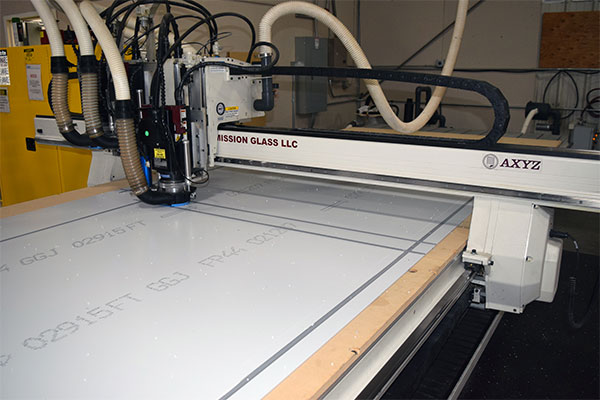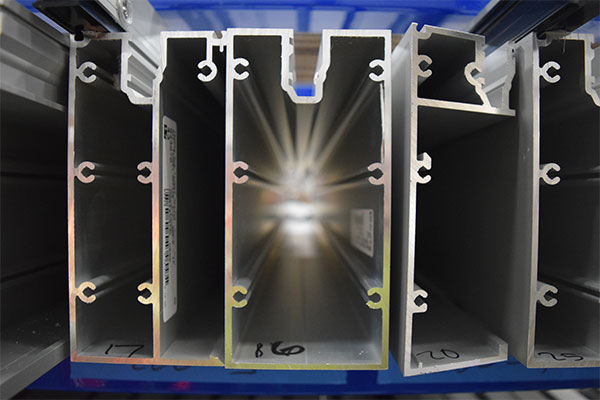 ALUMINUM
The primary component that provides the backbone and structure to any of our window systems. Aluminum arrives at our facility in pre-finished lengths, typically 24 feet long. These "stock lengths" are optimized via automated software and cut to size, drilled, routed and prepped to assemble into a frame or chassis that will provide support for the glass, metal, stone or other infill panel that creates the exterior skin of the building.
STEEL
When aluminum is required to span tall distances between floors, it often requires internal reinforcing or exterior connection points to help resist the exterior (wind) forces that will ultimately push against the building. Due to the complex nature of many curtain wall systems, this steel often requires highly specialized fabrication, which is not easy on such a tough material. Utilizing automated plasma cutting torches, Mission Glass is able to reduce what used to take hours, or even days, down to a fraction of that time, with exacting precision.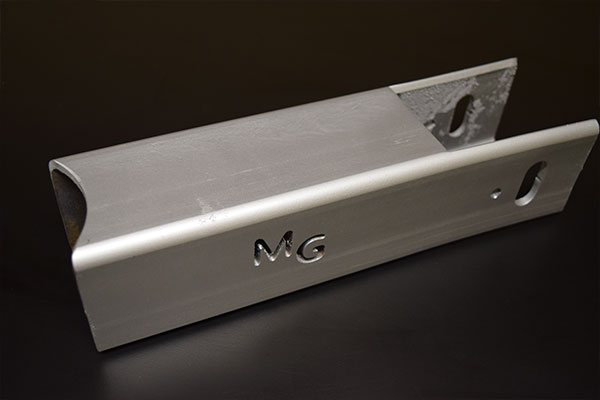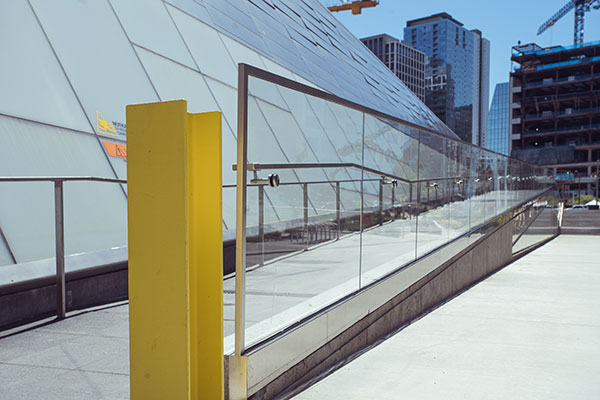 GLASS RAILINGS
Glass Railings are a sure-fire way to provide a high-end look to any project. Not only do they serve a critical safety purpose of preventing falls, but they have a tremendous advantage over their steel or aluminum counterparts being transparent. This allows for nearly invisible sightlines, which ensures views of the surrounding city or landscape are virtually unobstructed.
Our 3D laser scanners serve an invaluable function. Due to the unique geometry of many guardrails that occur in stairwells or the perimeter of curved balconies, precise field-verification and fabrication are essential. 3D laser scanners record the environment down to thousands of an inch, then directly import that into modeling software used for layout and fabrication. This level of precision ensures seamless installation and the finest aesthetics.
SUNSHADES
Sunshades are an exterior element that are mounted to a curtain wall or storefront system and help shade the building exterior from heat build-up caused by direct sunlight. There are numerous profiles and materials that can be used to not only accomplish the primary function of heat reduction but can also serve as a design element to the building's exterior.
Careful planning, coordination, and fabrication is required to add reinforcing to typical window systems designed to receive sunshades. Mission Glass can incorporate sunshades into a wide variety of systems, thanks in large part to our ability to automate many of our fabrication processes through our machining centers, which are used heavily in preparing the window systems for the sunshade attachments.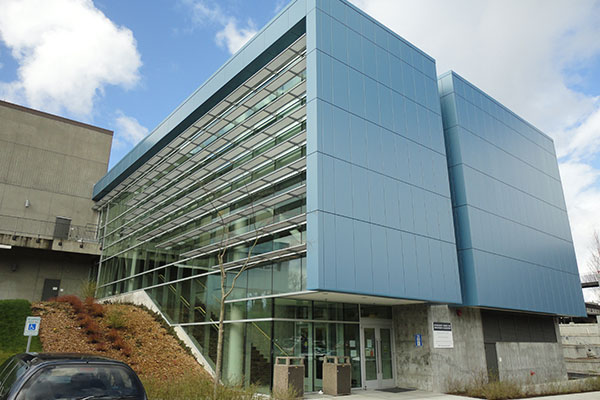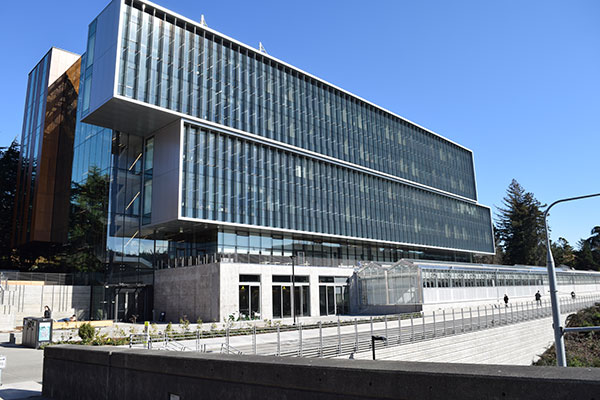 ELECTROCHROMIC GLAZING
Electrochromic glazing is new industry-leading technology that incorporates a phase-changing layer within an insulated glass unit that allows it to transition from clear to a deep dark tinted state, similar to what you would see on prescription transition eyeglass lenses. The purpose of the tinted glass is to help cut down on glare and heat build-up that is typically experienced on a warm sunny day.
Traditional methods of cutting down on this heat build-up and glare has been via the use of interior roller shades, which are not only aesthetically unpleasing, but also require cleaning, maintenance, and replacement over time the more frequently they are used. While this type of glazing is similar to traditional glass, the one unique factor is that every single piece of glass requires a low voltage electrical connection. Mission Glass' experience with numerous manufacturers and glazing systems ensures that we can incorporate this new technology into any project seamlessly.